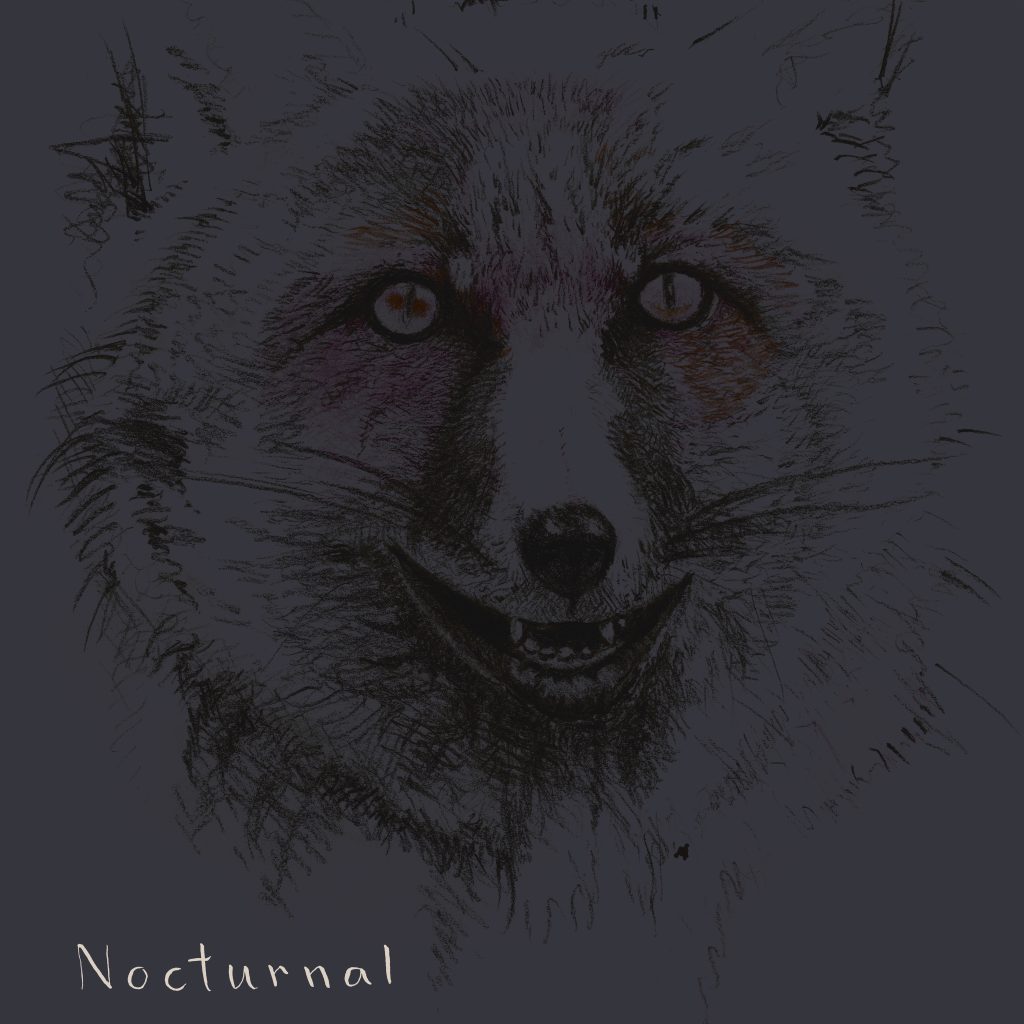 Third album from the multigenerational trio, first one from a studio recording.
"Even at its most intense, the performance retains its lyricism" – wrote The Wire Magazine about the 2020 album Ecstatic Embrace.
The new album is, according to PassiveAggressive.dk, micro-dosing from the inner cacophony of possible sounds…: "Med en kliché og en meget tekstnær tolkning af pladens tema, som det angives af titlerne, kunne man også kalde "Nocturnal" en feberdrøm eller morfindøs, men det, der er på spil her, er snarere en art natlig klarhed. Det minder om den måde, ens sind ved nattetid kan åbne sig fuldstændig overfor andre indtryk. Det er som at stå i en skov af musik og ikke være bange for ikke at kunne finde hjem, for man har ikke brug for hjem lige nu. … voldsomt interessant at lytte til."
Out on vinyl and digital on all platforms – including ILKmusic.com.
Fox drawing is by Jesper Zeuthen. For brand new band photos, see Photos (Bands).